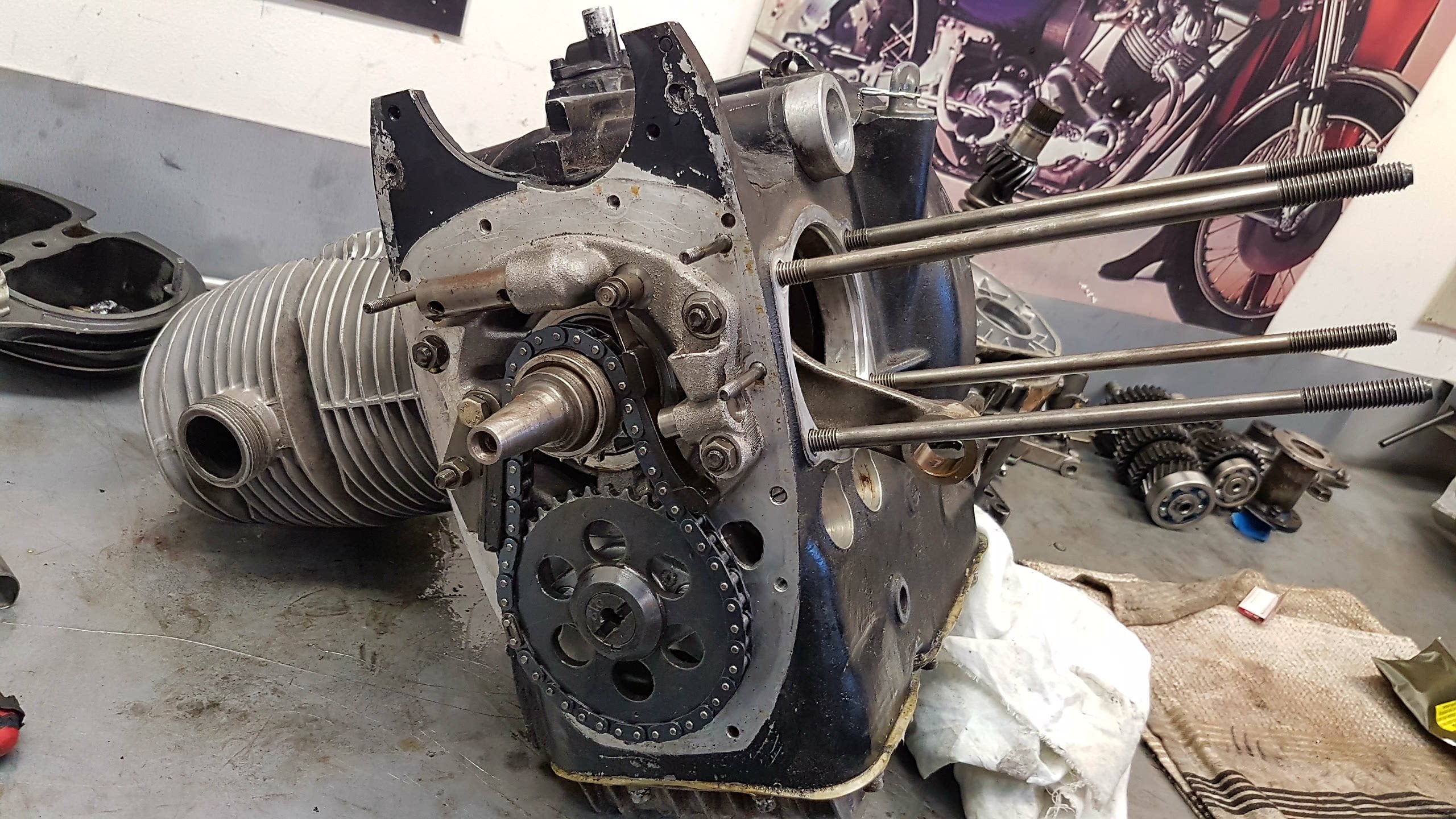 If it has two wheels and an engine we can help

If its an engine we can get it to run!
Get your ride feeling like new

"SurfSide is a unique shop that reflects my 40 plus years in the business with great pride."
Trev -Managing Director & Founder

I love the challenge of top end restorations and the custom builds we get commissioned to undertake. SurfSide is always moving forward as we do new things for our incredibly loyal customers.
Experience:
Expertise:
First bike:
Current bike(s)
Ultimate bike
43 years
Top end restorations & solving the impossible
Suzuki 1968 T150
Suzuki GS1200F & countless projects
There is no top to that peak….
"I'm love fabricating custom builds - after more than 50 bikes I still get the same creative buzz."
Tommy – Head Mechanic & Ace Fabricator
I'm a jack or all trades really. I love it all… I'm a mechanical engineer but specialise in fabrication, welding, sheet metal work. Plenty to keep me busy with.
Experience:
Expertise:
First bike:
Current bike(s)
Ultimate bike
33 years
Custom builds, Fabrication, welding, sheet metal
Jawa 350 (I was 16 years old)
Custom built W650 Kawasaki, Enfield 500 & Himalayan
Kawasaki H2R or my next custom build!
"SurfSide is always busy - sales, shows, rides - I love the vibe we have created "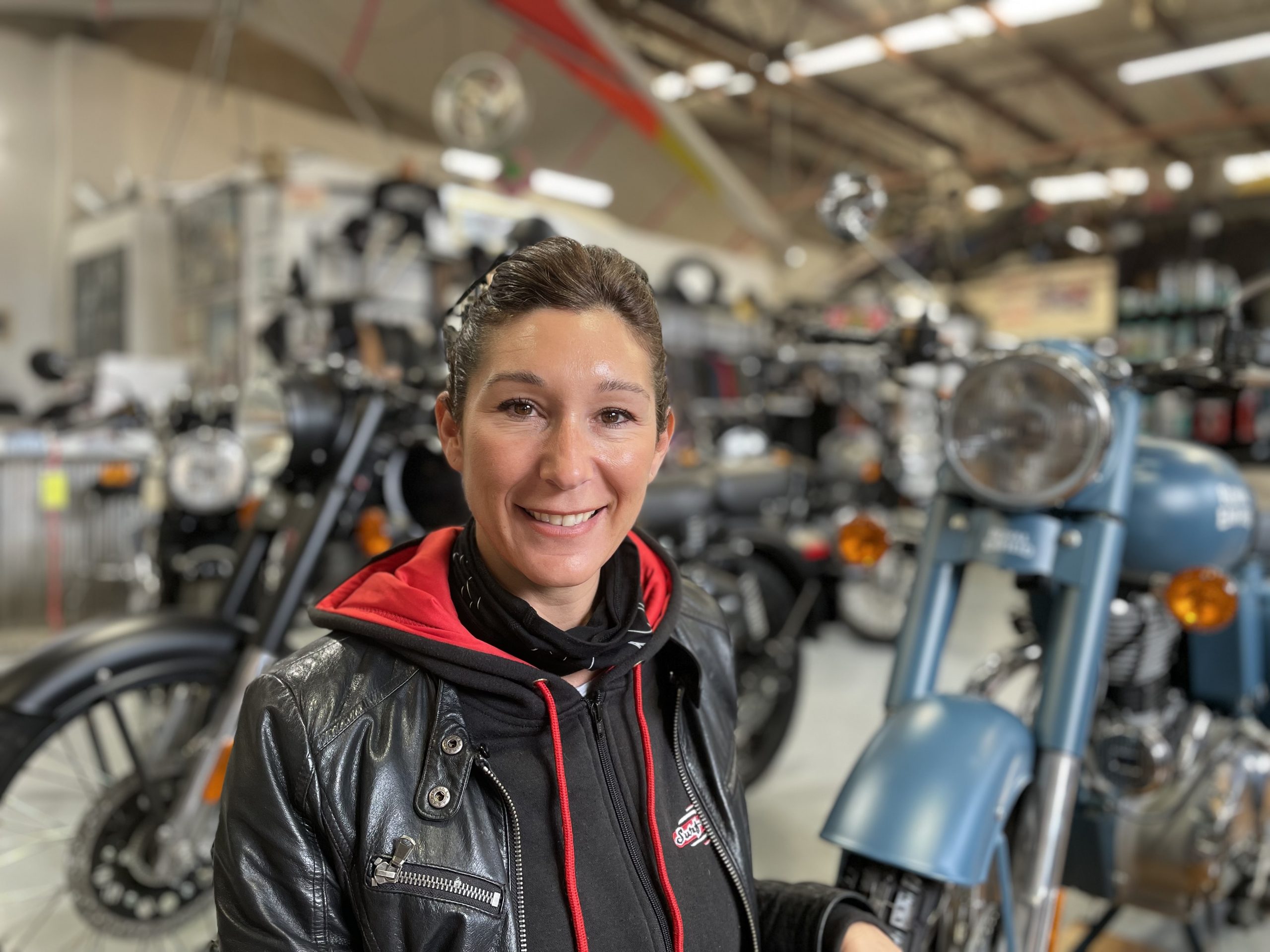 Andrea – Sales Manager
I worked on cars originally back in NZ and had a business that taught women all about cars,  how to work on them and basically get their hands dirty. After I bought a Rumbler from Surfside I switched to two wheels and now I'm hooked. A job here followed pretty shortly after which has been great.
I'm also going to be setting up a women bike riding group called the Cylinderellas so watch this space!
Experience – A lady never discusses years
Expertise – It was fixing old cars but that has taken a back seat to selling Royal Enfield's
First Bike – Enfield Rumbler 350
Current Bike – my customised 650cc Interceptor
"We work to a standard, not a price"
Uncle Phil – Wax Master & Professional Detailer
The guys had just opened Surfside and at one of their shows we got talking. At the time I was detailing bikes for the love of it. I'd been doing it free for about 6 years! We both saw an opportunity and here I am. But I don't consider this work, its my stress reliever. I will never not have a bike. Nor will I stop working on bikes. I'm completely addicted.
Experience:
Expertise:
First bike:
Current bike(s)
Ultimate bike
50+ years
Detailing to the next level!
Honda SL125 '72 (I was 15 years old)
Kawasaki Ninja 1000 2011
Kawasaki H2R
BIKE SALES
SERVICE
PARTS
WHERE
WHEN
0451 959 965
(02) 9905 4755
(02) 9905 4755
42 Winbourne Road, Brookvale NSW 2100
Monday to Friday: 8:30am – 5:30pm 
Saturday 8.30am – 2:00pm
Sunday: Closed – as we'll be out on our bikes!

© Copyright 2021 Surfside All Rights Reserved
SurfSide Motorcycle garage